Arume means aroma in Galician, the language of Galicia, one of the most appreciated regions of Spain in terms of gastronomy.
This small restaurant is located in the ancient part of the city. In El Raval, calle Botella number 13 – a place with history, where Manuel Vázquez Montalbán (a great writer from Barcelona) was born.
From the moment you walk in, you perceive the singularity of the place. A bar crowded with people waiting for their tables next to where the dishes come from the kitchen. While waiting you can have a look at the delights coming and going, but if you are hungry, this can definitely be pure torture.
The overall tone of the place is warm, informal and intimate.
The Galician product is the foundation of the menu, although Catalan cuisine is also present. The tradition is in the recipe, but the dishes blend with modernity very successfully.
The chef is Manuel Nuñez, Galician born in Sada, trained in Galicia and with extensive experience in different restaurants (Casa Solla, Hotel Neri …).
Among other dishes, we tried the Crispy Galician octopus with paprika, potato foam and codium (seaweed), which you really have to try!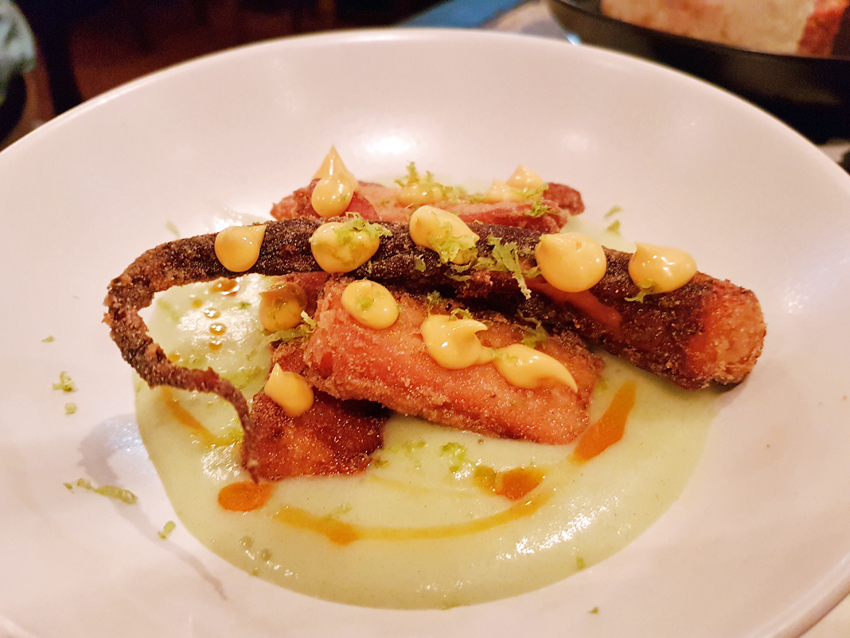 And as second courses the Creamy Beef Steak Tartar cured BIO egg yolk and carasatu bread, and the Galician beef Entrecot with red peppers (piquillo) caramelised in beer and seasoned thyme potatoes.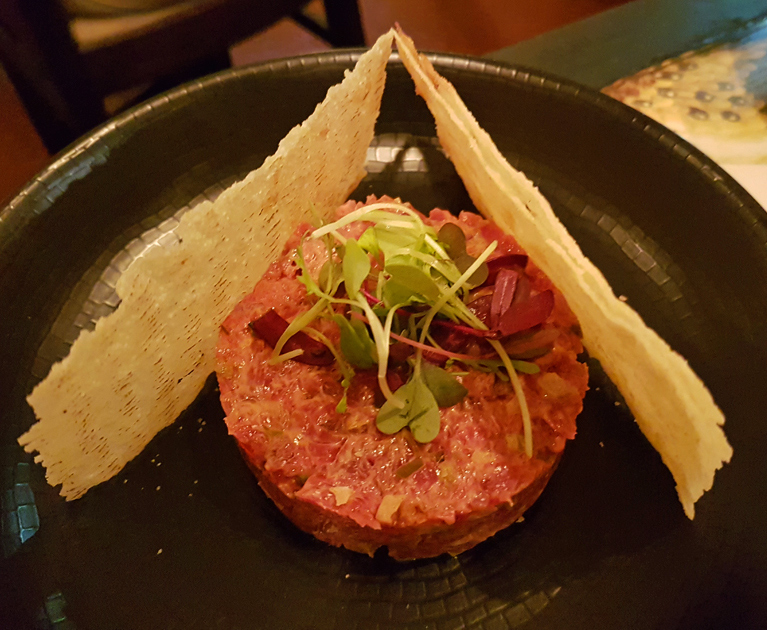 Definitely, a highly recommended Barcelona restaurant!