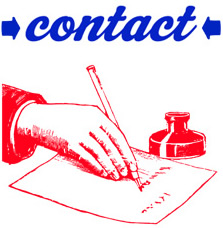 Picasso's Barcelona
A tour for food and art lovers. A unique way to look at Barcelona.
Try a combination of two fabulous aspects of Barcelona, the work and life of Picasso in Barcelona and a taste of traditional food.
This walking tour is a comprehensive introduction to Picasso and his life in the old quarter of Barcelona. Enjoy local gastronomy, places and recipes related with the one of the greatest and most influential artists of the 20th century.
Our tour will take you to several places, including the Picasso Museum Barcelona, home to the world's most extensive collection of Picasso's early and late works. We offer you an insight into his Barcelona as well, in order to get an insiders perspective on the artwork.
In his youth Picasso and his family moved to Barcelona where he lived from the age of 14 – 24. He studied at the city art school and made emblematic works in several studios in the centre of town. He was a regular customer of popular cafes with other young contemporary artists. His has left his imprint in these places in different ways.
THE GUIDE
Our expert and friendly guide will provide amazing, detailed information.
Our guides are official, no need to queue at the museum.
TOUR DETAILS
-Private walking tour for small groups, MAXIMUN 9 PEOPLE
-Neighborhood: Old Town, Ciutat Vella
-Local official guide, specialist in Picasso and expert in gastronomy.
-Prepaid entries to museums
-Time recommended : 4 hours
-Departure recommended 10 am.
WHAT'S INCLUDED
–An official guide, expert in gastronomy and PICASSO
–Paid entries to the museums and buildings (no queuing)
WHAT'S not INCLUDED
– Tastings and meals in restaurants.
We will guide you to the best bars and restaurants and suggest the tastiest things on the menu, according to your preferences.
FOOD TOUR PRICES
The price of your tour will depend on how many people you wish to bring. Consult our availability and prices HERE