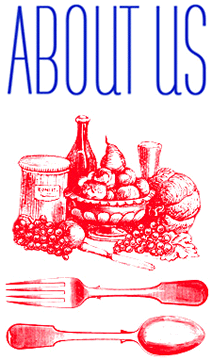 About Us
We are Nuria and Margherita, two local foodies who come from families where gastronomy played a very important part in their lives. Cooking and eating have always been one of our favourite pleasures and one of our main conversation topics. We grew up with very well trained palates.
We keep exploring our city daily, its corners, bars and restaurants away from the run-of-the-mill touristy circuits, quirky little places in order to be able to recommend the best of our gastronomic scene, and other aspects that you might be interested in (shopping, art, activities…).
Nuria.  Founder, Co-Ceo, Guide

I was born in the North of Spain, near the Basque Country, where we can find one of the best gastronomies in Spain. I have been living in Barcelona for the last 30 years, mainly in the Gothic Quarter, where every corner brings a vital memory to me. After an extensive career as an artist in the field of contemporary art, as a creative in communication, and manager of cultural projects, now with Food Lovers Company I dedicate myself to share my knowledge about Spanish gastronomy and my city, Barcelona. I love this project because it allows me to be into my passion: meet the world of other people every day.
Margherita. Co-Ceo, Guide

I grew up in Italy, therefore the Mediterranean culture has been my gastronomic school. But Barcelona is the place where I have studied and have been working as a professional. I am ddicted to Barcelona, its multicultural energy and, above all, its wealth of cuisine! After being trained and working as a cultural manager, I finally created the project that I am passionate about: Food Lovers Company, of course! Other things I love are books and travels!
Aleix. Guide
I am a journalist and publicist from Barcelona. I combine my career with my love for my city, art, opera and, of course, gastronomy. I love to do tours with Food Lovers Company as it allows me to enjoy sharing my experience and meeting people from all over the world.
Noemi. Guide
I was born and grew up in Barcelona. My experiences and memories of the city are shaped by food. I love sharing my passion for this beautiful region, it's culture and gastronomy, and to rediscover them through the pleasure of the visitor. Like many Catalan people, I feel connected with the mountains of our region and hiking is my favourite pastime, but never alone! A shared experience heightens our pleasure and appreciation. Eating, drinking and walking together can be beautiful and extraordinary!
Photo credit of this website:  MARCUS BASSLER, IÑIGO BUJEDO, JOAN LLAC VIDAL, POL VILADOMS, CANAAN and NU