Let's eat in Barcelona !
Let me share with you 5 delicious restaurants that we can't miss if you are in Barcelona.
When you live in Barcelona you are boosted by the energy and the good vibes of the city on a daily basis, which you take wherever you go in the world. When you answer "Barcelona " with your mouth full of pride, to the typical "Where are from?" your interlocutor will usually smile, slightly jealous, because they know (they all know) that you live in a flavourful, wonderful city !
Would you like to explore the nooks and crannies and discover the true essence of the culture and the thousands of nuances that make this cosmopolitan city overflow with flavours and good taste ?
I would like to share with you some of the places I have discovered throughout the years and where I usually go because they take me on a journey of flavours from different cultures without having to leave the Ciudad Condal.
A little piece of Peru has landed in the Barcelona Eixample quarter to stay and it has, at the hand of Peruvian chef Gastón Acurio. Fresh fish with the best ingredients and traditional Peruvian seafood recipes coexist in ceviches, tiraditos, causa (Peruvian layered potato dish), arroz chaufa (Peruvian fried rice dish) and other exquisite dishes that make Peruvian cuisine one of the most outstanding of South America. Every time I go to Yakumanka I order a pisco sour (alcoholic cocktail of Peruvian origin). It's heavenly! Believe me when I tell you that it is absolutely essential you try it, you may like it as much as I do. Now,  just have two as the third one might make you too happy!
Carrer Valencia 207, 08007 Barcelona
Tel. 935 661 548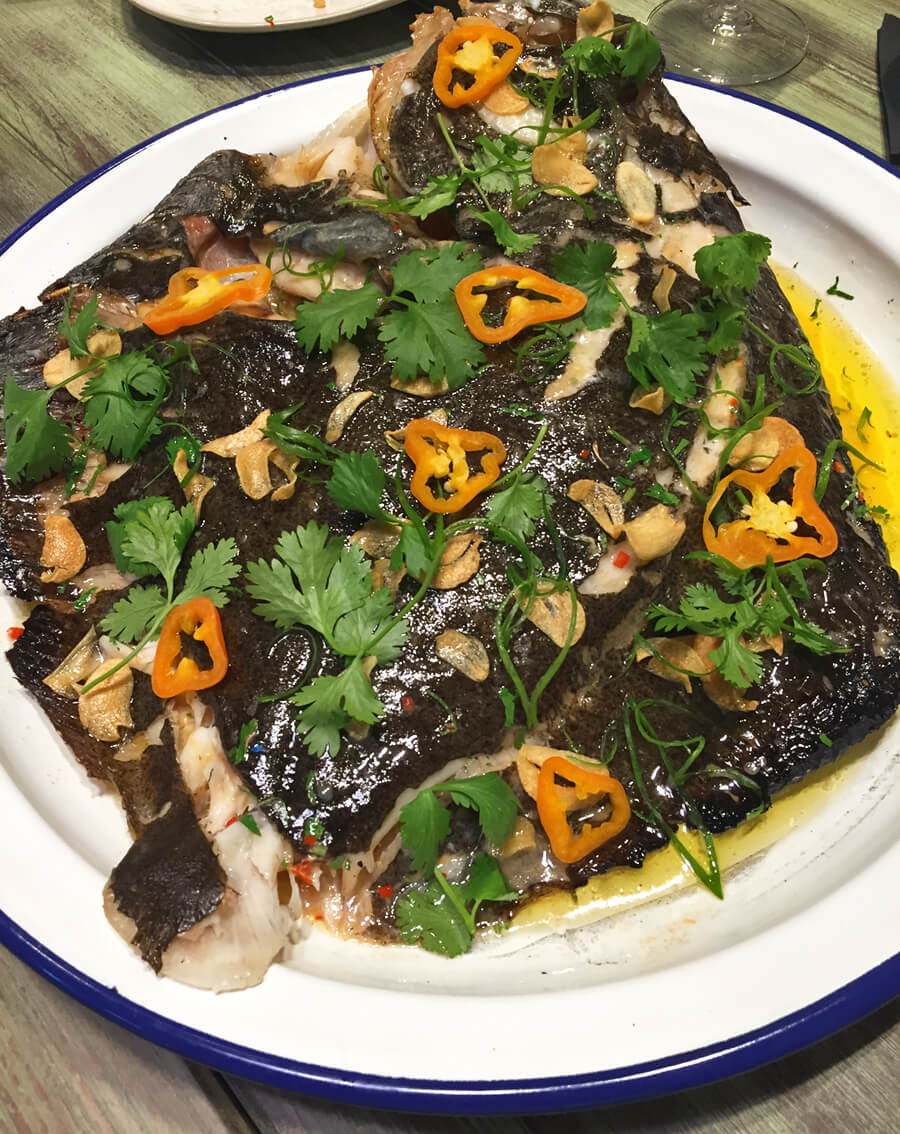 Bar Cañete – Counter and Tablecloth
It is a classic restaurant in Barcelona and its tagine "Tapeo del fino" (refined tapa). cannot describe it better. Indeed you will find quality tapas at Bar Cañete  where the traditional tapas are given a twist and each plate is prepared with care and dedication. ''El Cañete" is not yet another tapas bar, it is a real experience and a refuge to go back to tradition.
Carrer de la Unió 17, 08001 Barcelona
Tel. Reservas 932 703 458
Located in the heart of the Gothic quarter, Koku is a mix of Asian influences from China, Japan, Korea, Thailand and Taiwan, combined with excellent local produce. Fresh buns (which are already well known in Asian street food), are prepared daily and different fillings are available. In colder weather have a delicious ramen  with noodles made daily in the Ramen Lab.
You must try… everything! I recommend that you book in advance or be patient and have a delicious homemade lemonade while waiting.
Part of Kodu Kitchen's singularity is that it's a chill and very urban place, without any doubt a very cool place to enjoy Asian delights.
Carrer del Comerç, 29, 08003 Barcelona Tel. 932 696 536
When you are at Shanti's is like being in India or, without going that far, in London. It's high quality cuisine and the best, at a fair price. Shanti is celebrating its tenth anniversary in Barcelona this year and still providing the authentic flavour of Hindu cuisine, from the North of India, to be exact.
Shanti offers an experience of intense flavours that will take you to the essence of that millenarian country. However, if you are not keen on very spicy dishes, don't worry the spiciness is rated for each dish on the menu. It is a good place for people who want to experience gastronomic Hindu cuisine for the first time.
Carrer Agustina Saragossa 3-5 , 08017 Barcelona
Bookings: reserva@shanti.es  Tel. 932 523 115
The sanctuary of Neapolitan pizza arrived in Barcelona a few months ago from the very same Naples. Da Michele is one of the most famous pizzerias known for its fior di latte authentic fine pizza dough. Baked in a wood-fired oven it is served in a warm atmosphere where loud Italian words mix in with the whispers and gestures of people relishing the best Neapolitan pizza.
At Da Michele you will be able, if you wish,  to follow the Neapolitan tradition of the "suspended coffee" (caffé sospeso)  i.e. to pay both for your coffee and also for another for someone who might not be able to do so.
Carrer Consell de Cent 336, 08009 Barcelona Tel. 931 383 255
Bon appétit !
By Paola Santos
Explorer and hunter of the best places in the world.
If you want to eat in Barcelona guided by a local foodie, check what Food Lovers Company can offer, for example the Barcelona food tour