Do you want to visit the most authentic stores in the city? Follow our recommendations. We chose 5 places with amazing histories and respect for tradition.
   1. Mercado Gotico, Avinguda de la Catedral, 6
The first step is Mercado Gothico. The market stalls are fulfilled with antiques and second hand articles. You will find here beautiful old ceramics, dolls, silver and other precious trinkets. The market is open all year on Thursdays, except for August.

   2. Cereria Subira, Baixada de la Llibreteria, 7
Cereria Subira has been in Barcelona since 1761. The store specializes in sale of waxery. If you look for a beautiful and useful souvenir, you shouldn't miss this place.
You can buy a candle prepared just in front of you!
   3. La Colmena, Plaça de l'Àngel, 12
La Colmena is one of the oldest pastry shops in Barcelona. Situated on the Angel square next to Jaume I metro station. The exact origins is dated back to 1849 when Rosendo Abella had been running a confectionery in front of the actual location. The place was called Ca l'Abella. In 1867 the family changed the location to the Angel Square, renaming the business to La Colmena.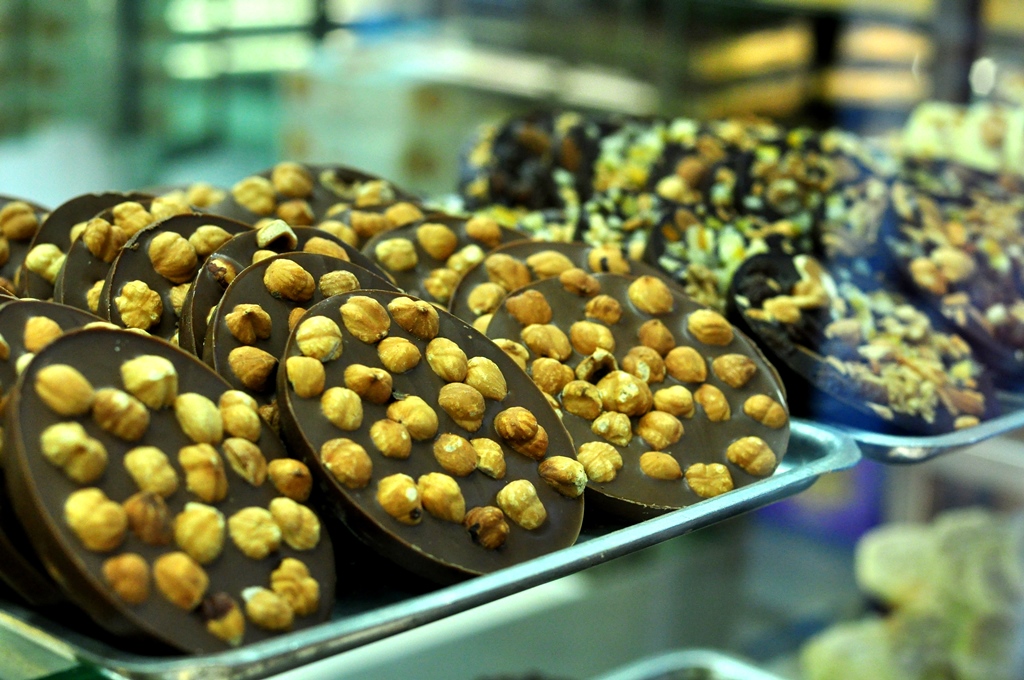 4. Casa Gispert, Carrer Sombrerers, 23
The next stop is Casa Gispert. The store had been founded in 1851. The place specializes in roasting nuts using an original wood-burning oven. The oldest of its kind in Europe. You will find this store hidden on a tiny street just next to the church of Santa María del Mar. Stepping to Casa Gispert is an adventure to the world of amazing quality food and excellent service.
   5. Casa del Bacalao, Carrer Comtal, 8
Bacalao in Spanish signifies a cod fish. In the past Las Casas del Bacalao had been a common good. Spanish cuisine is strongly connected with a tradition of preparing salded cod. Here, in this store, you can discover how Spaniards treat this tradition nowadays.
Barcelona is full of specialized stores and original cafeterias but only a few of them are truly traditional. We chose this 5 unique locations. How do you like them?
Gracias!